Summit Thoughts, Cho Oyu 2013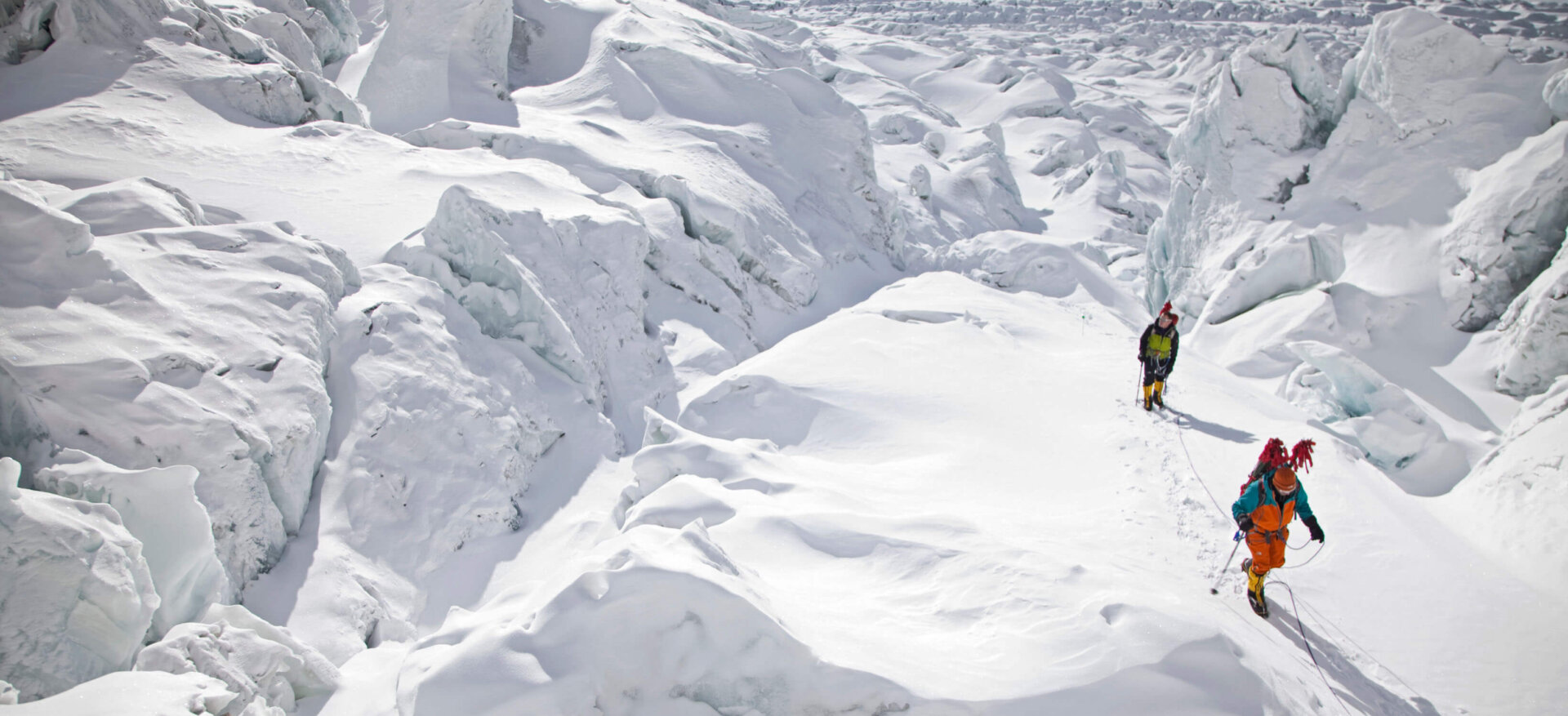 Cho Oyu Summit!
For the past couple of months before leaving to attempt to climb and ski Cho Oyu, the world's 6th tallest peak, I've been working on a slideshow about "Moments in Time". The title is simple and so is the idea. But this message is also one of the real keys that I have distilled from all of my climbing and expedition experience, and that I attempt to bring into my daily life and my business. So much of what we do in the mountains is cautious – we take our time to build infrastructure on mountains, to gain experience, to acclimatize, to wait out weather and avalanche conditions, to develop our teams. And all of this slow and deliberate preparation is essential to success.
But equally important to success is recognizing a "Moment in Time". This season on Cho Oyu, all progress on the mountain ground to a halt after an avalanche hit the rope-fixing team between Camps 1 and 2 and injured two Sherpa. There had been a lot of snow and wind on the mountain, and certain slopes were loaded and waiting for a trigger. It took a big rescue effort by multiple teams to get the Sherpa off the mountain and to the hospital, and after this effort no one was in a rush to get back up high. But the reality was that the few days after the avalanche were sunny and windless. And the slope that had avalanched was a classic convex roll unsupported from below due to an ice cliff. As we sat in basecamp I recognized our Moment. The weather was perfect for a summit attempt. I believed the slopes had stabilized since the avalanche. And our team was strong and 100% healthy.
But despite these positive signs, our Moment required a strong push. The mountain had not been fixed or touched above Camp 2 (23,500 feet). Camp 3 had not yet been established. And no other Sherpa or teams were willing to take turns in front above Camp 2 for fear of additional avalanches. I spent all day in Base Camp on the 22nd trying to rally the support necessary to not only attempt to summit Cho, but also put in the fixed ropes that would add safety for our team and all the rest of the teams later in the season. By the end of the day, I had verbal commitments from 3 teams to add resources to our attempt, just enough to make a summit push realistic. That meant it was on! On the 23rd we would leave for Camp 1, on the 24th to Camp 2, and rope fix/break trail to Camp 3, and on the 25th we would go for the summit! Sergey and I were stoked.
And, more or less, everything worked according to plan. While the promised support never showed up on the push to Camp 3 on the 24th (only Adventure Consultants sent the Sherpa they agreed to), we were able to establish the route and show the snow was stable even though it was deep and exhausting. And on the 25th, Alpine Ascents, Summit Climb, and Monterosa all showed up with one Sherpa each, adding to the 2 Sherpa from AC, and myself and Sergey. While Lhakpa Rita (AAI) and Jangbu (SummitClimb) would not ultimately go to the summit on the 25th, their effort carrying ropes, and especially Lhakpa's leading of the Yellow Band, made our summit push possible. It took 11 hours to go from Camp 2 to the summit, almost every step in deep snow or breakable crusts. But as promised by Meteotest, the weather was stellar! I worked most of the day in leather uninsulated gloves, and with my Marmot down suit open in the legs and chest. Clouds were rolling in as we topped out at 12:40pm. But we still got a peak of Everest from Cho's summit, and a half hour on top to celebrate our climb.
And then it was time to ski! Cho Oyu is the fourth 8000 meter peak that Sergey and I have attempted to ski together. And it is by far the peak we've experienced the best ski conditions on. Over our 2 weeks on the mountain acclimatizing we had numerous good skiing days between lower camps. Our summit day capped off the season with excellent snow conditions for the entire ski. We left the line we climbed for a sunnier aspect where the wind crust had broken down and where I thought we could ski the cliffs of the Yellow Band without rappels. And it worked! We skied almost 8000 vertical-feet continuously, with awesome snow and lots of exposure. It was an amazing descent after the hard work and uncertainty of climbing and opening up the peak for the season!
It's hard to imagine how quickly the season went. We spent only 2 weeks on the mountain and climbed and skied in almost perfect conditions, and before we knew it were back in Kathmandu celebrating, long before most teams had made their 8000 meter summit bids, or even established their upper camps. To all the teams waiting out weather on the big peaks, good luck in your summit bids! We will be back to Cho Oyu next year for another climb and perhaps another ski. This season reminded me that Cho Oyu is 100% the best 8,000 meter peak for climbers to choose as their first big peak, and it will certainly be Alpenglow's training ground for Everest.
Next up, Ama Dablam!
-Adrian Ballinger, Alpenglow Expeditions