The Importance of a Qualified Team on Mount Everest
The Importance Of A Qualified Team On Mount Everest
Alpenglow Expeditions has been pushing the boundaries of what is possible for two decades, and throughout that time we've constantly held high standards for the prerequisite experience needed for different mountains. We firmly believe that building strong, qualified teams is the best way to maximize success and minimize risk.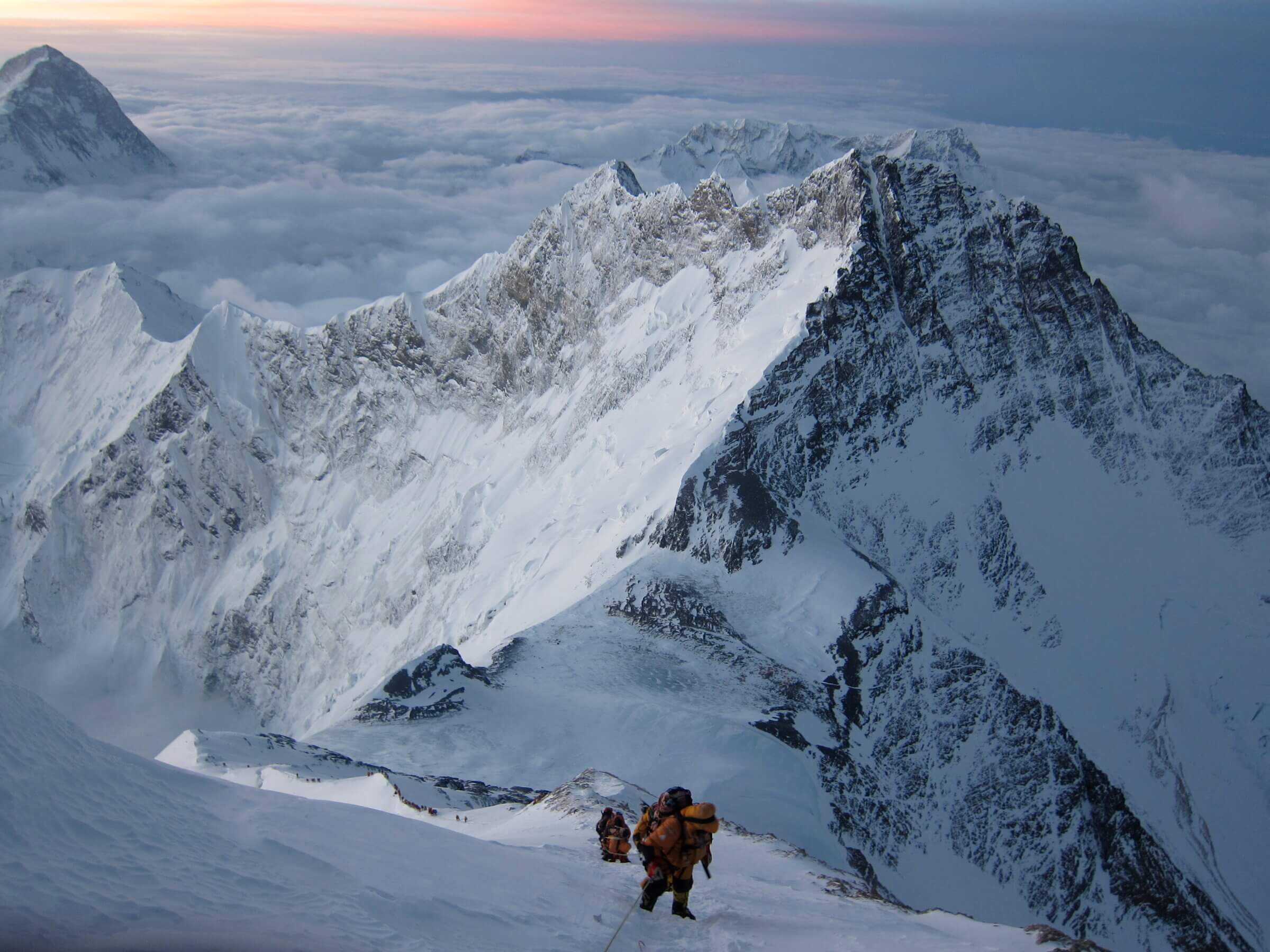 When you join an Alpenglow trip, you know that the other climbers on the team have earned their right to be there. You know that there won't be someone there whose inexperience takes your guide's attention away from the rest of the team. You know that the team that you are on is made up of individuals who are going to help you reach the summit, not hurt your chances of success.
Throughout Adrians 13 seasons guiding on Everest, he's found that team members who have attempted a previous 8,000m peak before attempting Everest had 2x the likelihood of success.  When it comes to climbing Everest, you want to stack the cards in your favor as best you can. You want to give yourself every chance of summiting by coming to the mountain with all of the experience necessary to fight your way to the summit. You want to choose the right team, made up of certified mountain guides and trained, experienced Sherpa. And you want to know that the other team members are people who have also put in the effort before climbing Everest.
So, if you're an experienced climber who just finished with their first 8,000m peak this fall, and you're ready to climb to the better, safer, north side of Everest, reach out to the Alpenglow team today.