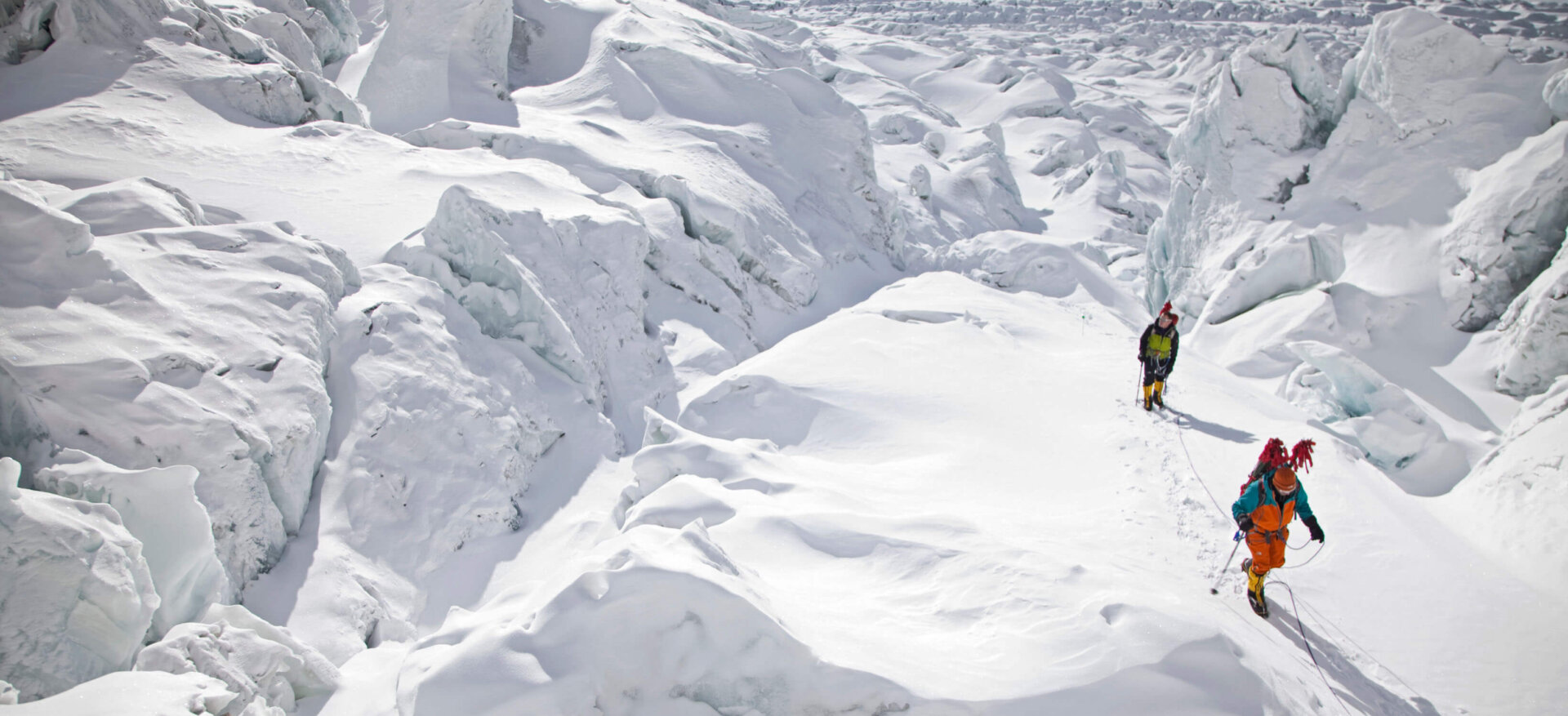 The waiting game is finally over! After 12 days in and around BC, the weather models have finally settled and agreed on a good low wind window coming up. So it is time to go climbing. We are a final summit team of 42 climbers – 13 members, 5 guides, and 24 sherpa. All are healthy and excited, and have been spending today preparing for our climb. These final preparations include : oxygen briefing and practice, packing food for a week of climbing, making final choices on clothing and equipment for the summit push, and pairing members with their climbing sherpa.
Tonight, we leave from BC and head directly to Camp 2, a big move going from 5350 meters to 6400 meters. Hopefully after all of our acclimatization and preparation, we will move through the icefall quickly, and still have plenty of time to get through the Western CWM to Camp 2 before the sun heats the CWM to epic proportions.
Wish us luck and stay tuned for daily updates from our climb! And here are a few pictures from our last week of waiting – drinking coffee, acclimatization hikes on Pumo Ri, and plenty of meetings on our summit logistics.
-Adrian Ballinger, Himalayan Experience/Alpenglow Expeditions