Trekkers head out and climbers head up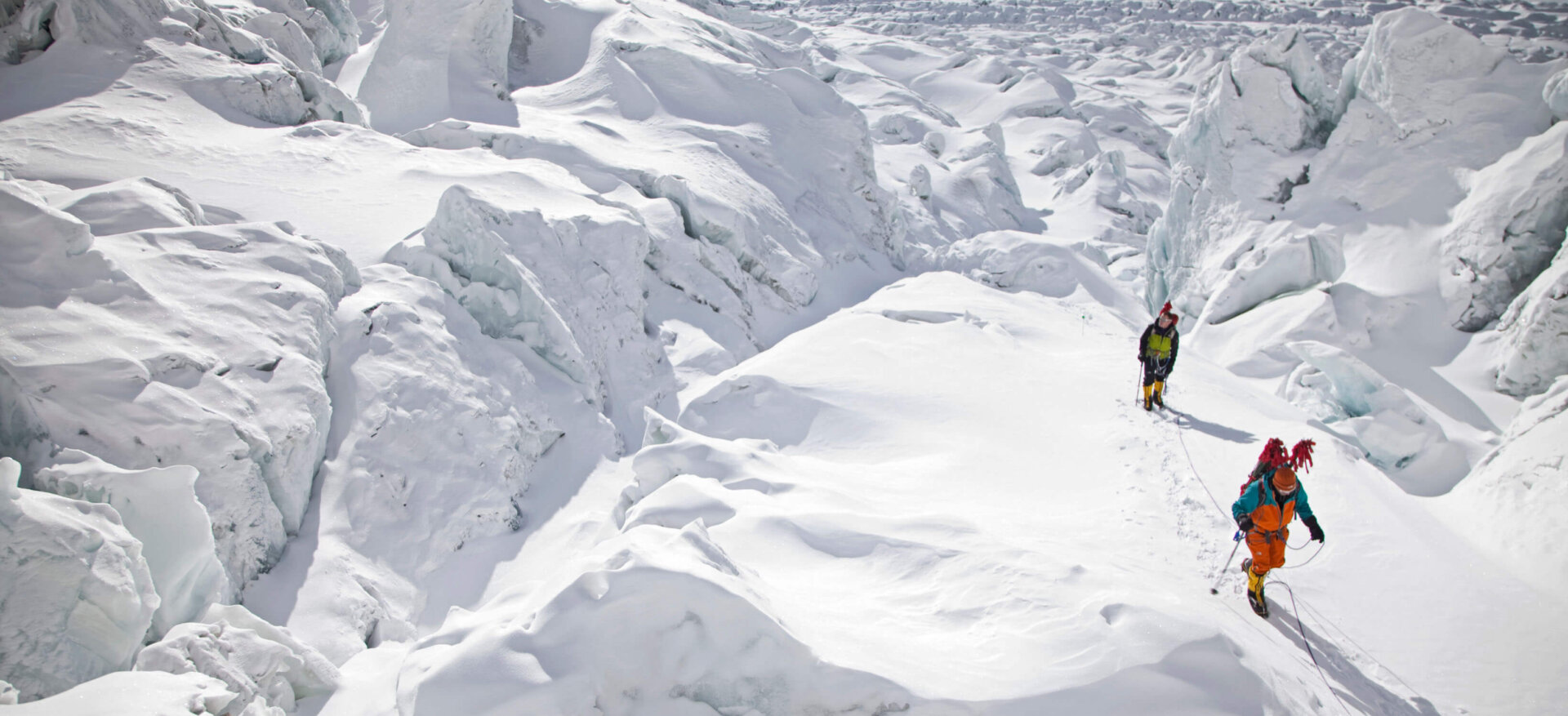 Received word from Adrian this morning that they are about to head up the hill for 4 nights of acclimatization. They'll spend 2 nights in Yak Camp at 5400 meters, then 2 nights in Camp 1 at 5800 meters. They will climb all the technical rock sections and tag C2 at 6000 meters on their rest day at C1. The climbing group is doing great and after training on fixed ropes yesterday, the guides were impressed with the climbing level. Plus, everyone is healthy and doing well with altitiude so it will be good to get up the hill!
The climbers also had just received an update from the trekking group, which left BC to head down the valley on Halloween day. They will be arriving back in Lukkla today, hoping to catch flights to Kathmandu early tomorrow morning. The climbers are really missing the company and entertainment of the 9 trekkers from the East Coast. They were a great addition to the trek in and time in BC. They spent 2 nights in BC with the climbers, and some trekked as high as 5400 meters to enjoy the views and see the Ama Dablam climbing route.
Desiree and Erica facilitated a fun Halloween with decorations, costumes, and candy, so we had a good celebration, especially after we explained the holiday to the sherpa. They loved it!
Stay tuned for details from the team's acclimatization.