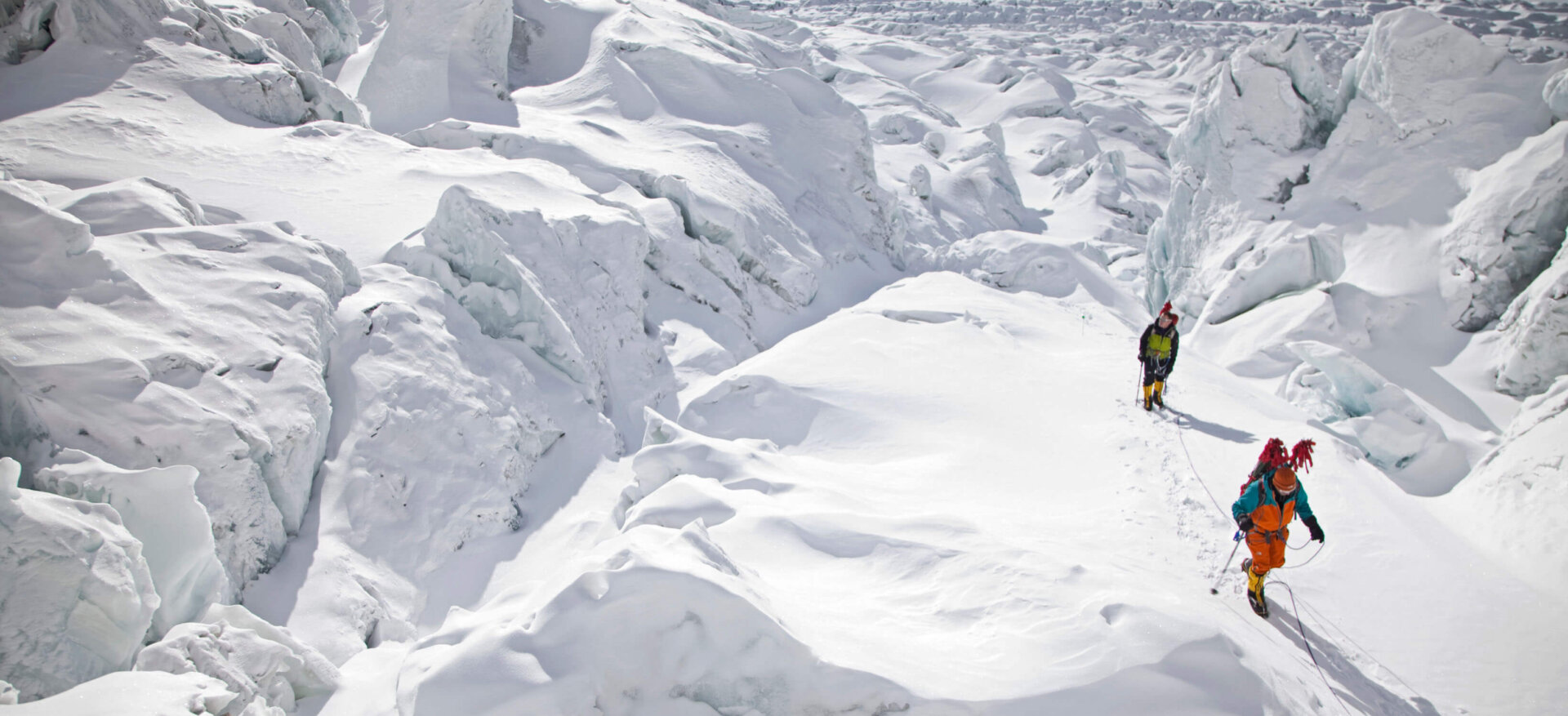 The following blog is courtesy of Billi Bierling (Himalayan Experience) reporting from Lobuche basecamp:
Two Nights on Top
At the crack of dawn on Thursday, all Everest members apart from David Tait and our guide, Adrian, who went a day earlier, left for the top of Lobuche East. The climb up the 6,119m. (20,190ft) peak is part of Himalayan Experience's acclimatisation strategy, whereby the team will stay up there for two nights to adapt their bodies to the high altitude.
The group had already scaled Lobuche East on Monday when they spent one night at high camp to break up the journey. After the successful climb, the team came back to Lobuche camp to rest for one day. And while members and guides were resting, our Sherpas Phurba Tashi, Lhakpa, Ang Karma and Pasang Kami were preparing the summit platform for the tents to make sure the climbers will sleep on a more or less flat surface. Adrian and David (who is on a slightly different acclimatisation schedule as he is attempting Everest without supplementary oxygen), have already been on top for one night. "David is trying to flatten his tent space as he had a bumpy night," we heard Adrian say on the radio while he and Phurba Tashi were fixing the rope up the final summit ridge.
It was a cold morning when the members started at 6am and even though I had planned to crawl out of my sleeping bag to wish them good luck, the conversations I heard outside my tent were not very encouraging. "It is soo cold this morning," I heard Martin say. However, Monica and Ellen (who is here with her client, Gerlinde, to climb Lobuche) paid their dues and said goodbye. "I think they really appreciated us being there to see them off," Ellen said.
While the 10 members and two guides are making their way to the summit, Monica, Gerlinde, Ellen and I are basking in the sun – well, we are sitting here wrapped up warmly as the cold wind is sweeping the camp. "Wow it's also howling up there," Monica said looking towards the peak observing the tiny dots moving up. "Yes, it certainly is and we can see a huge plume coming off Everest," Adrian called down by radio from the summit.
While we are basking in the sun and the Everest team is climbing Lobuche, the rest of the Lhotse team and their two guides are making their way up towards Namche with our head cook Lacchu. They are expected to arrive at Everest base camp on 29 April. And while all this is happening further down the slopes, six of our Sherpas are currently at Everest's Camp 2 at 6,400m (21,120ft) trying to set up the tents for the members' first trip through the icefall. However, with the strong winds this task is proving quite difficult. "The winds are also very strong in the Western Cwm," Russell said on the radio from Everest base camp.
The team will come down from the top of Lobuche on Saturday morning and will go straight to Everest Base Camp after having been served a well-deserved breakfast by Phuri, Kur Bahadur and Mingma, who are doing a great job running Lobuche camp.