Whistle Stop in Kathmandu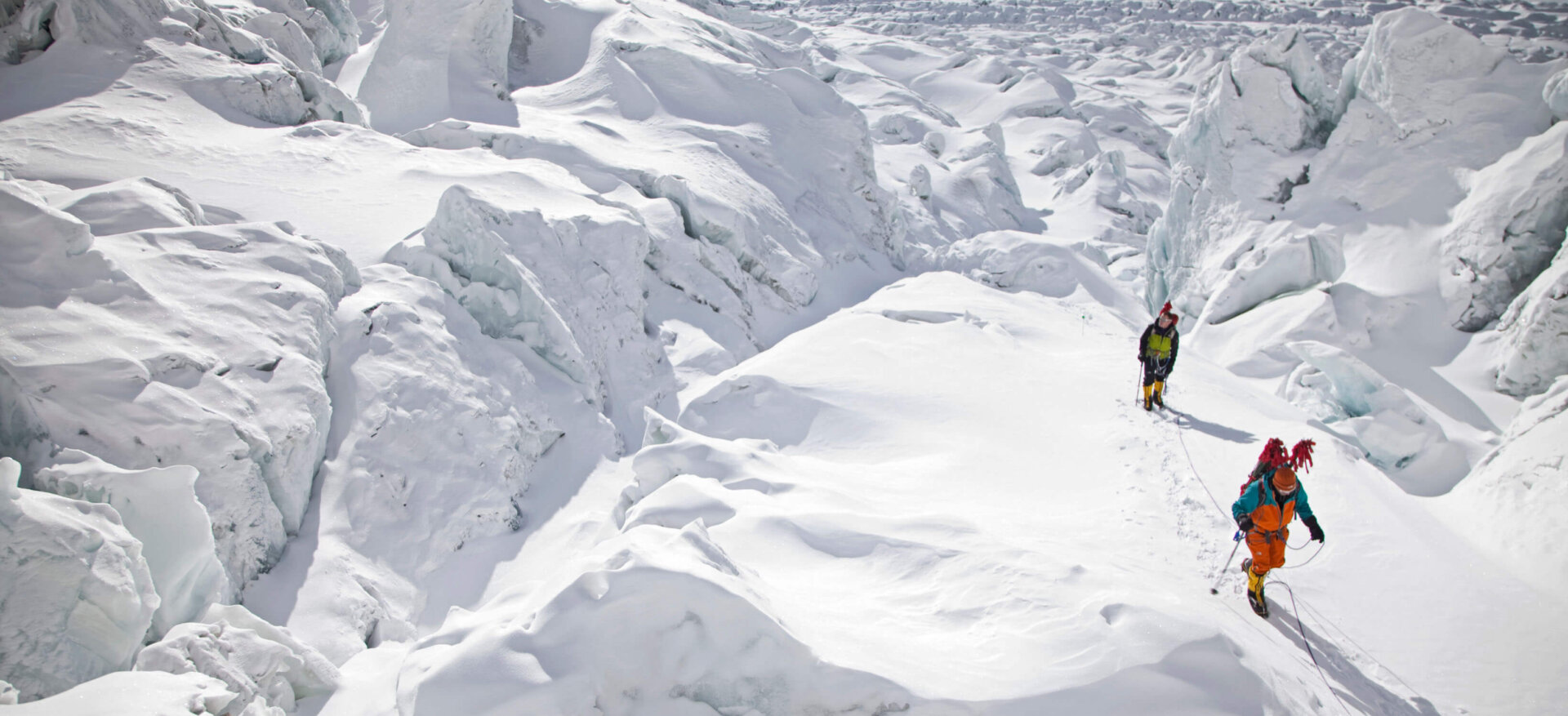 The following blog is courtesy of Billi Bierling, Himalayan Experience:
On Saturday, the whole team had finally made it to Kathmandu and gathered in the Hyatt hotel, where they stayed for just two nights. The short days were filled with gear checking, barrel packing and running around the busy and colourful streets of Kathmandu to do last-minute errands. "We've just had a small crowd of Russell's expedition in the shop," Andy, who together with his wife runs a small but extremely well-stocked outdoor shop in the tourist district Thamel, told me when I was whizzing past on my bike. It always amazes me how much gear the couple stock in their shop called 'Shona's', which is barely bigger than a shed.
Back at the Hyatt, Russell, the guides and Doctor Monica were on stand-by for any last-minute queries while our local office staff were organising the pick-up of the gear barrels, which are already on the way to Samagoan, the last village before base camp. "As we have such a big group this year, our Sherpas have already set up base camp, so everything should be up and running by the time we get there," Russell explained.
After an exhausting but productive day, the team gathered for a short briefing in the lobby, which seemed to fill up very quickly with all 22 Himalayan Experience members, the local staff, guides and base camp support.
As the multinational and multilingual team (12 nationalities) had to get up at the crack of dawn on Monday morning in order to catch their helicopters, everyone decided to have an early night to get ready for their adventure, which will keep them busy for the next six weeks.
They have now arrived in Samagoan, where they will be staying for five days to acclimatise. During their time in the small village at 3,780m, they will have the opportunity to go for walks, have a look at the monastery and hopefully meet some of the villagers, who are always excited when the Manaslu expeditions arrive. "The people of Samagoan greatly benefit from the teams aiming to climb Manaslu. We normally employ the whole village to help us carry our gear the last 870m up to base camp, which is a good income for them," Russell explained.
The number of expeditions to Manaslu, which means 'Mountain of Spirit', has increased significantly over the past few years, greatly benefitting the local economy. The first aspirants arrived as early as 60 years ago, when four Japanese teams explored the possibility to reach the top between 1950 and 1955.
On 9 May 1956, Toshio Imanishi from Japan and Gyalzen Norbu from Nepal finally reached the summit, making Manaslu not only the eighth highest peak in the world but also the eighth of the 14 8,000m peaks to be successfully climbed.
-Billi Bierling in Kathmandu