Why Ecuador is the Perfect Place to Learn Basic Mountaineering Skills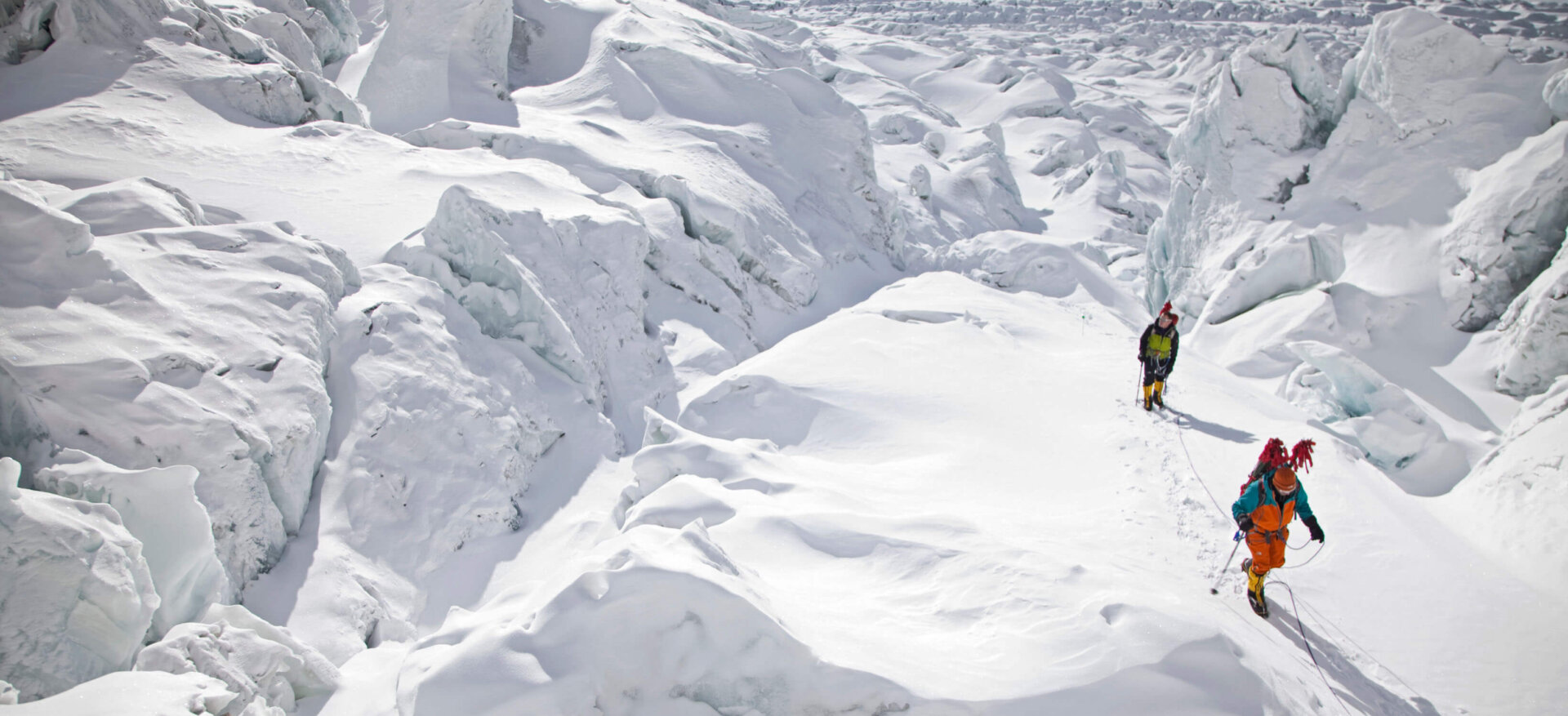 Ecuador is the perfect place to learn basic mountaineering skills. Alpenglow's team begins by climbing Cotopaxi, which at 19,347 feet, is the world's highest active volcano. Alpenglow's main goal for this program is to ensure that your mountain skills are up to speed so that you can be a confident and active participant on this and other climbing teams moving forward. We begin acclimatizing immediately upon our arrival in Quito, Ecuador's capital. The city sits at 9,500 feet, and is surrounded by four peaks. We do a few acclimatization hikes upon our arrival, including a hike to the summit of Rucu Pinchincha at 15,700 feet where you learn rock climbing techniques and the use of fixed lines.
One of the perks that makes our climb perfect for beginners is that the glacier is right next to Tambopaxi, the luxury refuge where we stay on Cotopaxi. This proximity gives us easy access to build climbing skills on snow and ice and Tambopaxi is a comfortable, luxurious retreat, opened by a former chef from the Galapagos and a Swiss mountain guide. From Tambopaxi, we typically spend an entire day building snow and ice climbing skills on Cotopaxi's glacier where we go over crampon and ice axe techniques, traveling on a rope team, and crevasse rescue. From here, we immediately use our new skills on our Cotopaxi climb and move to a higher refuge. This significantly shortens our summit push and we wake around midnight for our summit push, which can take anywhere from seven to twelve hours roundtrip. The view from the summit not only spans the horizon, but also looks into the the active volcanic crater or Cotopaxi, which we believe is an unparalleled view and once-in-a-lifetime opportunity.
Unlike other beginner climbing trips on mountains like Mount Rainier, you do not have to carry a heavy pack on Cotopaxi. The lack of a heavy pack allows you to focus on learning skills and climbing the mountain. Our guide team in Ecuador is heavily focused on skill-building and providing a platform for the other mountains we progress to. Jaime Avila guides Cotopaxi and he is one of Alpenglow's senior lead guides. A native Ecuadorian, Jaime has been guiding and climbing throughout South America and the world for twenty years and he promises to keep you laughing, learning, and glad to be in the mountains.
Another reason Ecuador appeals to those who want to learn how to climb or need a skill refresher is that the roads go high into the mountains. Being able to drive to almost 15,000 feet means that there is less hiking involved and more time for climbing. At the end of many of these roads, are European-style mountain huts which are comfortable places to stay in close proximity to our climb. While we are out climbing, our private chef, Alfredo Ibarra, remains at the hut and cooks us delicious food and trust us, that is the best part of arriving back to the hut after a long day outside.
All of these perks lead to a stellar, accessible beginner climbing experience on Cotopaxi that exposes you to high altitudes and also builds your climbing skills tremendously. Instead of taking weeks to reach a peak in Alaska or the Himalaya, you can arrive, learn, and practice skills, acclimatize, and summit all in one week.