Lover's Leap Rock Climbing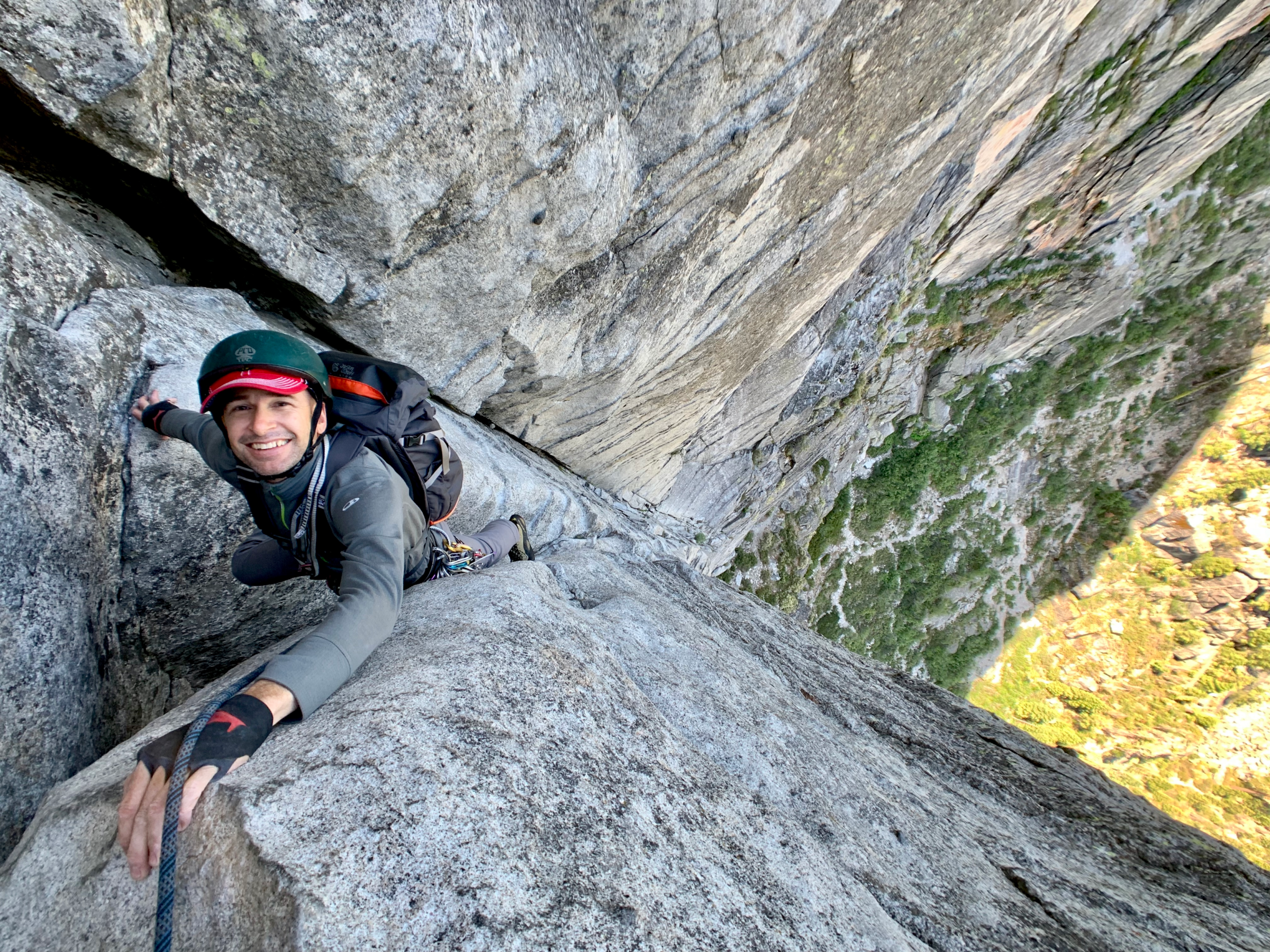 Lover's Leap Rock Climbing
Starting at $375*
Per Person
*Full-Day Rates on Weekdays:
Single: $649
Group of 2: $375/person
Group of 3: $466/person
Group of 4: $375/person

Full-Day Rates on Weekends:
Single: $699
Group of 2: $399/person
Group of 3: $499/person
Group of 4: $399/person
Located along the South Fork of the American River in Tahoe, the towering cliffs of Lover's Leap have long drawn climbers to its flanks. Regarded as a 'mini-Yosemite', This world-class climbing area is renowned for steep and exposed climbing, yet with moderate passageways through the otherwise impenetrable cliffs. Please note: this trip will incur a guide travel expense in addition to the base price above.
Come let us show you our favorite routes at this amazing venue. The vast majority of routes at Lover's Leap are multi-pitch, and the quality of the rock is top notch.
Due to the nature of the climbing here, we run small groups, with a ratio of 2:1. With most routes ranging from 1-5 pitches in length, and difficulties ranging from 5.6 on up to 5.10, there is something for everyone here!
Lover's Leap is often thought of as a mini-Yosemite, and it's a great place to get used to the many fine features and nuances of climbing on California granite. Mega-classics like Bear's Reach (5.7, 3 pitches) wind their way up the jugs and flakes of the East Wall with engaging movement, plentiful gear placement, and intuitive footwork. Just a short walk away is the Main Wall, home to Corrugation Corner (5.7, 3 pitches), where the famous "beached whale" section will surely challenge even the most graceful climber to keep from slapping and scrounging onto the ledge. Nearby is the off-width test piece, Traveler Buttress (5.9, 4 pitches), and the 1970s classic Hospital Corner (5.10a, 2 pitches).
Whatever you're looking to get into, Lover's Leap is a historic and beloved crag that truly has something for everyone.
Guide's Tip: "The Leap" is ideal midweek, when we can avoid the weekend crowds and enjoy some of our favorite climbs at a more relaxed pace.
GUIDE TRAVEL EXPENSE
We pay guides for use of their private vehicle and expenses they incur while traveling to meet you at Lover's Leap. This price is a fixed cost and can be added on during booking. Contact us for more details if needed!
THE ALPENGLOW DIFFERENCE
With countless expeditions to high-altitude peaks around the world over the last 15 years, we bring a wealth of experience and knowledge to our beloved "home mountain". Our teaching and guiding philosophy has been honed from the flanks of the Himalayan giants to the technical peaks of Peru, and we are beyond excited to be able to bring our program to this fantastic mountain. In addition to our international expedition roots, we are accredited by the American Mountain Guides Association (AMGA), being one of the very few guide services in the region to hold such a high standard. Each of our guides is trained by the AMGA in the terrain in which they operate, and the program is supervised by internationally licensed IFMGA mountain guides. This high standard, along with our many years of experience, translates to a fantastic mountain adventure!
Alpenglow Expeditions operates under special use permit with the Tahoe, Eldorado, Inyo, Humboldt-Toiyable and Shasta-Trinity National Forests. This institution is an equal opportunity provider.
8:30am

Meet Your Guide

Meet your guide, and set goals for the day.

8:45-12pm

Morning Climbing Session

We will begin our climbing day with easier routes, to let us warm up for the climbing to come.

12-12:30pm

Lunch

Take a break and put some calories in for the afternoon session.

12:30-3:30pm

Afternoon Climbing Session

Building on our climb in the morning, we will select an appropriate route to climb in the afternoon.
FAQ's
The answers to all of our most commonly asked questions.
Hat

Bring your favorite baseball hat for shelter from the sun. No white under the brim – the reflection off of it from the sun is blinding.

Recommended: Alpenglow Hat

Sunglasses

Must have dark lenses. Minimal light should come in below, above, or around the sides of the lenses."Wrap" style is best. Ventilation is important and a retainer strap is very useful (Chums or Croakies).

Recommended: Vaurnet Ice Rounds

Climbing Harness

Rock climbing harness that has gear loops, adjustable leg loops and waist belts. We recommend a harness that does not require the belt loop to be "double backed".

Recommended: Black Diamond Zone Harness

Technical Kit

While the technical equipment needed for a specific objective and season varies, this basic kit is a great baseline. Your guide will bring gear for you to use during your course, but participants are encouraged to bring some or all of this if you own it or are interested in purchasing it.

1 Cordalette (6mm x 5m/16.4′)
4 locking carabiners
2 non-locking carabiners
1 double-length Dyneema sling
Small prusik loop (6mm x 112cm/44″)
Auto-blocking belay device (eg. ATC guide)
Micro Traxion or similar

Helmet

An easily adjustable lightweight helmet that fits with hat and Balaclava. Make sure this is a climbing-specific helmet. *Climbing helmets are also available to rent (for our introductory climbing courses) at no charge from Alpenglow Expeditions on a first-come, first-serve basis.

Recommended: Black Diamond Vision Helmet – MIPS
Alpenglow was an amazing company to work with

Alpenglow was an amazing company to work with from booking to the actual rock climbing lesson. We purchased the half-day lesson on Donner Summit, and were blown away with the knowledge of our guide, Pete. Climbing can be an intimidating sport for people to try, but Pete's positive and playful personality made the day very enjoyable. I highly recommend this company for anyone looking for a fun and challenging adventure to do solo, with friends or with your family!