Ama Dablam 2013 is in Full Swing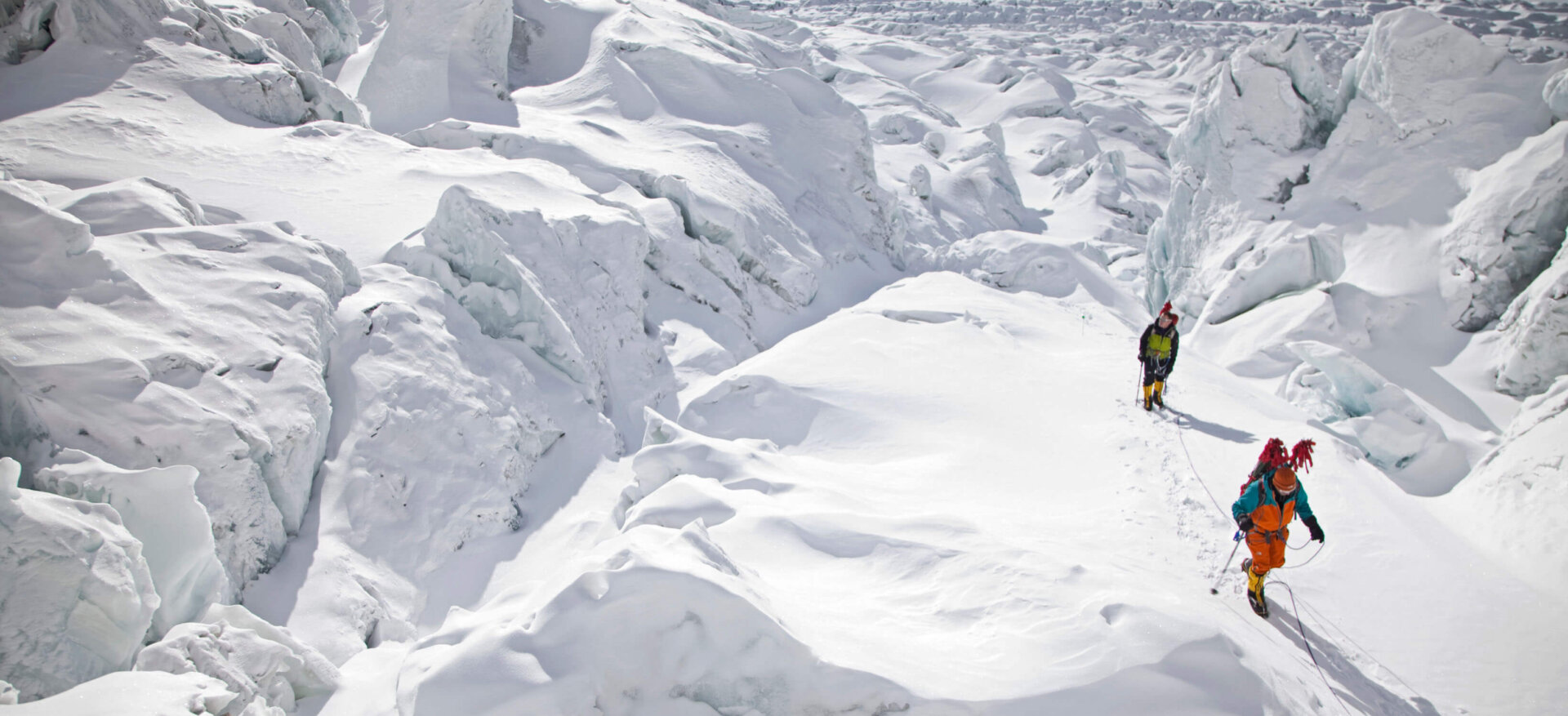 There's been no down time for the Alpenglow crew since we arrived back in Nepal for our Ama Dablam season. I've probably written before that Ama is my favorite mountain in the world, and even after 11 times on the summit, I can't wait to get back on the amazing ridges, fluted faces, and hopefully summit this incredible mountain. Alpenglow has 2 groups on the mountain this season. The first began their trek on Oct 23, and in perfect weather flew into Lukla and did a quick (thanks to
Hypoxico
pre-acclimatization) trek up the Khumbu Valley to base camp. There were lots of highlights even on our quick schedule – a morning with Lama Geshe in Pangboche, reuniting with friends in every town we passed, and arriving into our stellar base camp, this year covered with snow from a big storm 2 weeks ago.
While this first group settled into base camp, had their puja blessing ceremony, and did their first tag of Interim Camp at 5,300 meters (17,500 feet), I headed back down the valley (quickly thanks to
Fishtail Air
and their pilot Ashish) and to Kathmandu to meet our second crew. While also pre-acclimatized, this group of strong endurance athletes have chosen to do a beautiful trekking route all the way to Gokyo and over the 5,500 meter (18,300 feet) Cho Las Pass before heading to base camp. We are having fun putting in long days and covering lots of terrain, all in a quiet valley thanks to clouds in the lower valley that kept most of the fixed-wing flights out of Lukla the past 4 days (once again we flew by helicopter so the weather did not affect our plan).
I hope the pictures capture a sense of the stunning weather and terrain we've been enjoying! For more, please follow Alpenglow Expeditions on Instagram, Facebook, and Twitter! These social media outlets are where we post first and most.
-Adrian Ballinger, Alpenglow Expeditions