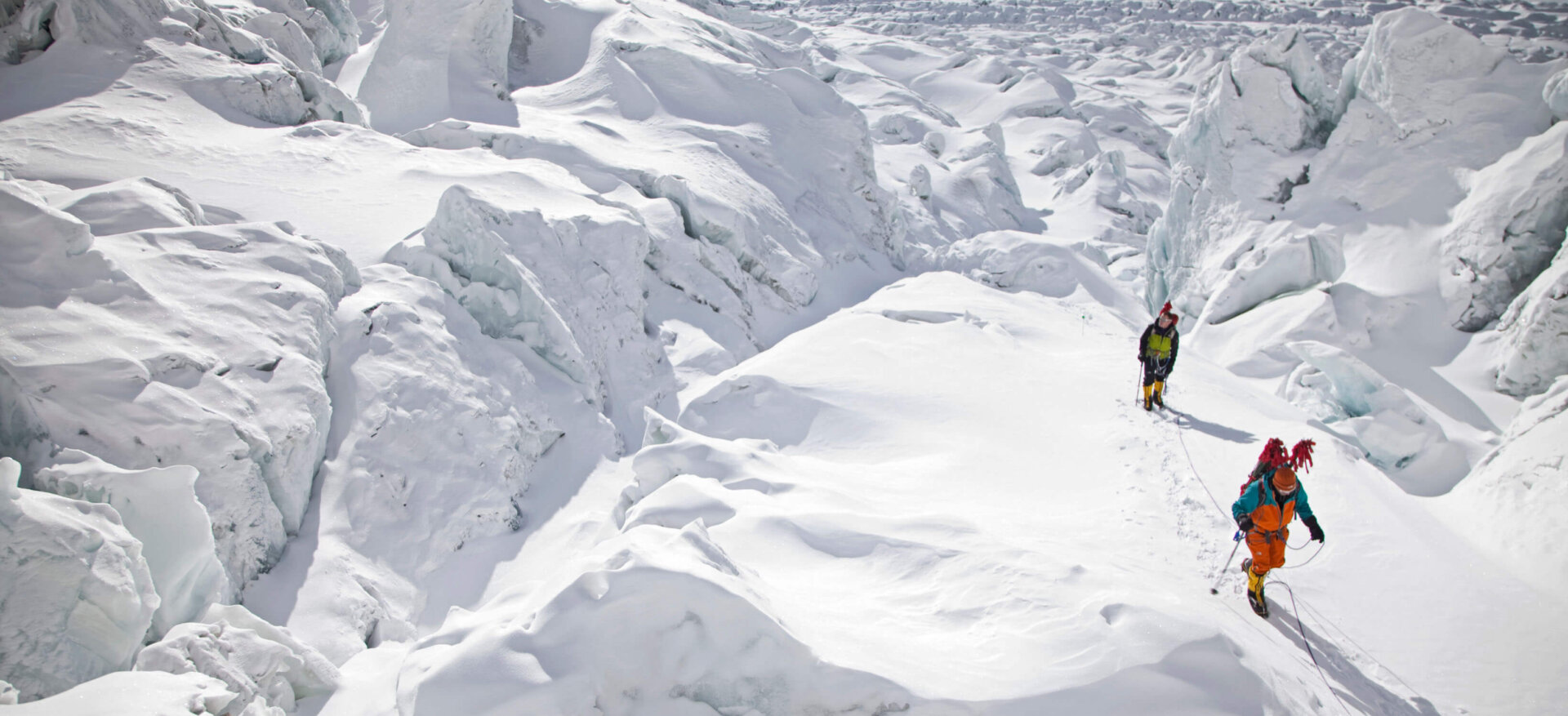 I am happy to report that the entire Ama Dablam Expedition team is together again. The main part of the group arrived yesterday after a fun 7 day trek through the Khumbu Valley. The trek finished with a challenging day climbing 5550 meter/18,200 foot Chukkung Ri. Chukkung Ri is one of my favorite viewpoints in the Himalaya. It has stunning views of countless big peaks, and sits immediately below the imposing South Face of Lhotse, one of the biggest alpine walls in the world. The climb is also a good test for the group after mostly easy days trekking. We woke early, climbed in the cold, and ascended almost 4,000 vertical feet in a single push. The group did great, with everyone summitting in nice times, so our celebration last night as we arrived into Ama Dablam Base Camp was well-deserved.
Meanwhile, the team from Makalu that is already acclimatized has been working hard on Ama Dablam. The members have carried gear to Camp 1, while the sherpa established Yak Camp (Interim Camp) and Camp 1, and fixed a few hundred meters of rope on the lower slabs below and above Camp 1. Word is a few teams that arrived earlier this season have also been rope fixing higher on the mountain, and the first summits of the season have already occurred, so our acclimatized team is excited to move up quickly. We will have a full team puja tomorrow morning, and then spend the next few days establishing our Camp 2.7, and refixing sections of the route that we are not happy with. If everything is in good condition, our acclimatized group may summit as early as the 25th!
Until then, we will be enjoying perfect sunny weather, a comfortable camp, and Tashi's unparalleled pies, cakes, and breads from our full size gas oven!
-Adrian Ballinger, Alpenglow Expeditions