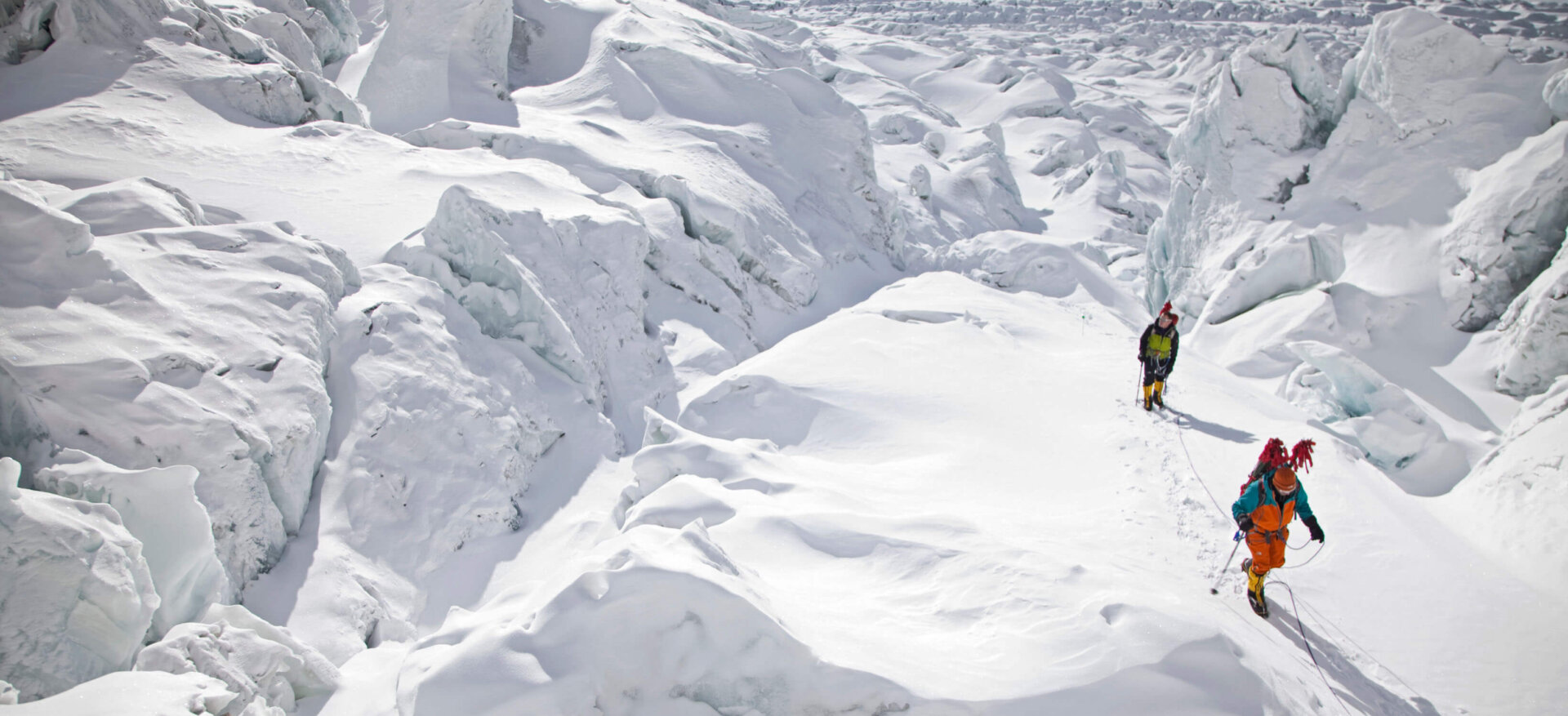 Before heading to BC we decided to do a quick climb of Chukkung Ri. At 18,200 feet (5550 meters) it is barely even considered a mountain here in Nepal, and can be climbed in sneakers! But the views from the summit are unparalleled – Lhotse, Nuptse, Cho Oyu, Makalu, Ama Dablam and so many peaks surround the small rocky summit, and the famed Lhotse-Nuptse Wall is only a half mile away. All the group moved well, and we topped out only 4 hours after leaving Dingboche. With almost 4,000 feet of vertical ascent today, Chukkung Ri made the perfect last acclimatization day before we move to basecamp and begin work on the mountain.
The other highlight of the last 24 hours was celebrating team member Chad Peele's birthday. It made for a fun little party last night, culminating in a fantastic high altitude birthday cake. Happy Birthday Chad!
More from basecamp tomorrow. We are so excited to get to the mountain, and to move into our own tents and to begin enjoying our head cook Lacchu's specialties. Stay Tuned!
-Adrian Ballinger, Alpenglow Expeditions