Guide Interview: Emily Sotomayer
Meet Alpenglow Guide, Emily Sotomayer:
Emily began exploring mountains while growing up in West Virginia. She started backcountry skiing and climbing during the weekends while working in optical engineering in Boston. In 2020, she climbed full-time in West Virginia before relocating to Palisades Tahoe to instruct skiing and climbing as an AMGA Single Pitch Instructor, AMGA Apprentice Alpine Guide, and an AIARE Avalanche Course Instructor. She has also worked as a ski instructor and a ski patroller and is on the path to becoming an AMGA Ski Guide. During the summer she guides on Mount Shasta and the Tahoe Via Ferrata.
What was your background before becoming a guide? 
"I was the director of technology at a medical device start up and before that I was a commercial photographer. I studied architecture for my undergraduate degree at an all-women's college-Wellesley. I felt like being with women in a collegiate setting that was academically competitive allowed me to get to know other women who were challenging the status quo. Those college friendships I formed are some of my strongest friendships even still–and these women continue to inspire me to find similar friendships today in an otherwise male-dominated industry."
What's the best part about being a guide? 
"The connection to people and the connection to nature. It's just a way to tap into this deep sense of self awareness–not just yourself but a greater self. When you're in the flow state, you're present with yourself but you're also tapped into something greater. It's one thing to hear about guides and mountains and it's another to experience it all yourself —and then another even better gift to be able to create that experience for others to remember for the rest of their lives."
What keeps you inspired? 
"When I'm out on the mountain, I feel like I could be living 800 years in the past or 800 years in the future. Climbing is something that humans have evolved to do. There's a natural feeling–it's not being addicted to adrenaline–but I feel like a panther! You just feel so present when you're climbing. I know how good it feels to be out there and it keeps me inspired to know what that feeling is like. It's hard to imagine doing something else to get into this flow state– to be able to feel the wind on your back and the sun on your face. It's an amazing opportunity to be given, and now it's inspiring to know I can give this to other people."
Any advice for females interested in breaking into a guiding career?
"Yes! I want to share as much information about how to become a guide with other women. Information is power.
Something that is repeated to you when you're younger—but that you don't always do—is reach out to individuals who are in the space you want to break into. Just send that email! And don't stop at emails–show up at the location where they are!
There is a lot of space for women in this industry. There's room for growth, for advancement, and change. To be successful, you must harness the wisdom of others to advance beyond their achievements. This journey begins by engaging in meaningful communication with them as the first step in the learning process.
There are a lot of different avenues to getting to where you want to be in the guide world, but there are important certifications to meet along the way to do it right. It's important to know people in the industry, to mess up and fail, and keep going!"
What's your next big goal? 
"I want to be a ski guide who can guide anywhere in the world! I'd like to keep up with the photography side of the industry as well.
But at the end of the day, goals come down to mindset and it's really important to push yourself mentally and physically in life. Mountaineering, rock climbing and skiing check those boxes for me—and I'd go so far as to say for anyone, anywhere, no matter where you are.
Our culture lets us separate the physical from the mental, but these realms are actually really interconnected. It makes us human to find these connections and, personally, it allows me to see connections between things I wouldn't normally see. Continuing to forge these connections as a guide is my ultimate goal."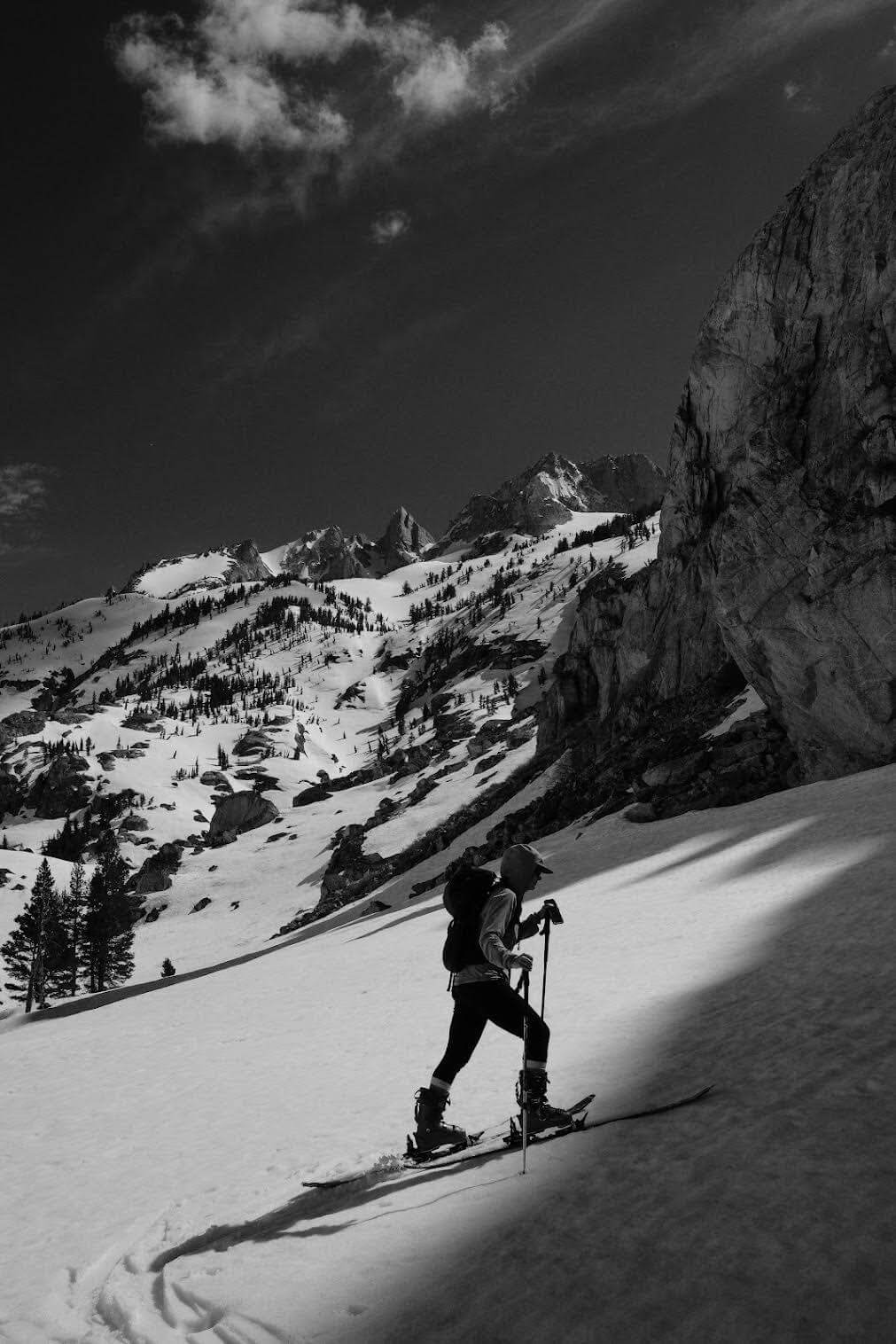 Interested in learning more about our epic guides? Click HERE to see our full team!
Revolutionizing High-Altitude Mountaineering: Adrian Ballinger's Lightning Ascents of Cho Oyu & Everest

This blog encapsulates the groundbreaking achievements and innovative approaches of Adrian Ballinger's Lightning Ascents, highlighting the transformational impact of these expeditions on high-altitude mountaineering.

Read the story