Helicopter Rescues From Kathmandu!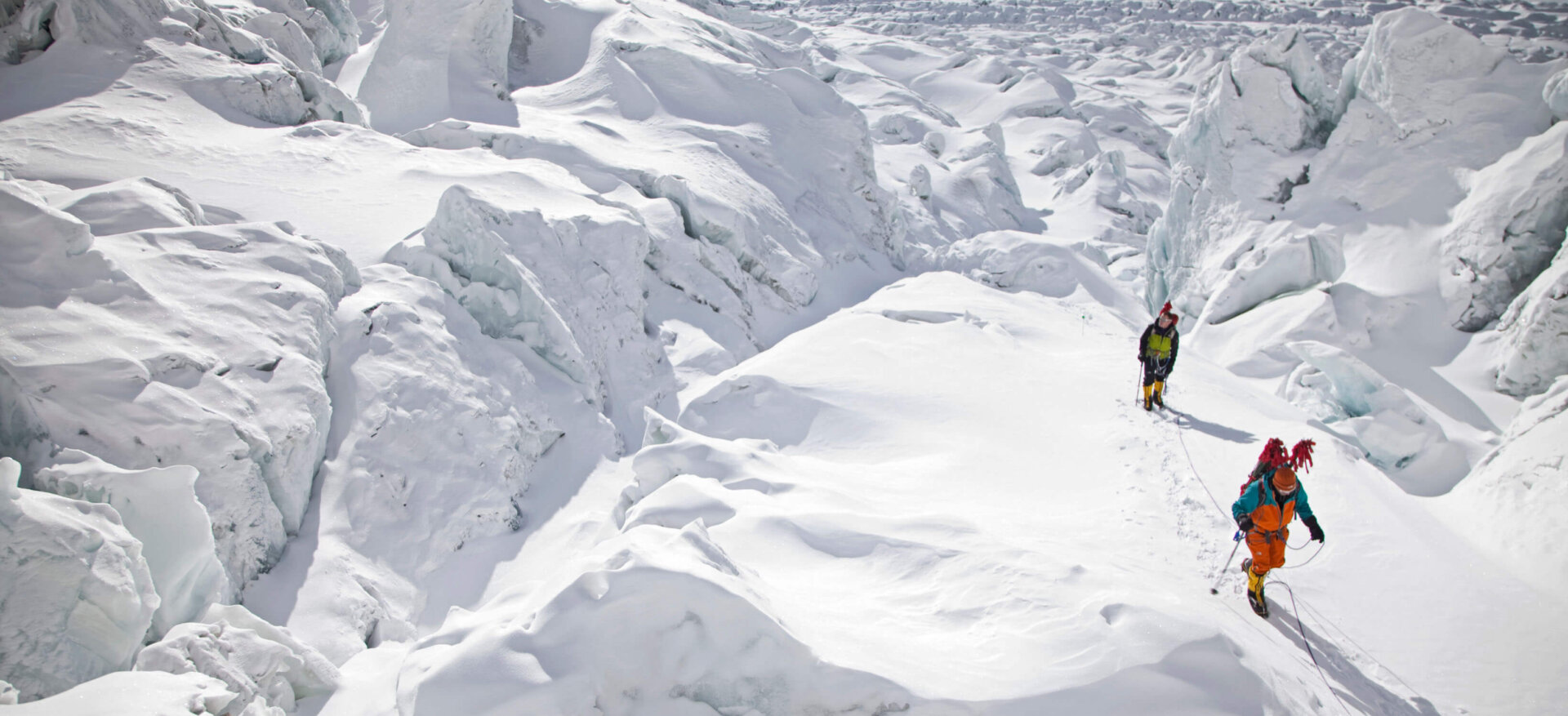 Sometimes when the weather doesn't play nice and things don't go according to schedule, even an incredible city like Kathmandu can become unbearable. Despite lots of visits to temples and historic sites, some great meals at Kathmandu's eateries, and countless espressos and cappuccinos at the local Illy Cafe, after our flights to the mountains were cancelled for a third day (due to bad weather) it was time to do something dramatic. Luckily our friend Pemba is one of the best helicopter pilots in Nepal, and he was willing to fly to Lukkla despite some cloudy weather and lots of other work already booked. He cancelled some other flights, weighed our baggage, and fuelled his helis. After 20 minutes of charging the battery in one of the machines (slightly disconcerting) we were off! Watching the chaos of Kathmandu drop away below us was a fantastic feeling, and a quick 50 minutes later we landed in a very cloudy Lukkla. Weather would certainly have grounded planes for at least another day so we were very happy with our decision. Abd by 2pm we were walking up the valley headed toward Ama Dablam Base Camp!
Since then the weather has been slowly improving, and this morning we had our first view of the big mountains from our lodge in Phakding. The group had some pent up energy after our two extra days in Kathmandu, so today we moved very quickly up the famed Namche Hill (a 2,000 foot grind up a steep hill from the Dudh Khosi River to the town of Namche Bazaar) and were in town for lunch. The group has spent the afternoon buying souvenirs in town, enjoying apple pie at the Everest Bakery, and catching up on emails in the ubiquitous internet cafes.
Tomorrow we're planning a morning here in town, and then in the afternoon heading up to Khumjung to the home of our head sherpa, Phurba Tashi. It's just been published that Phurba now has more ascents of 8,000 meter peaks than any other sherpa (and perhaps more than anyone else, period?) so we are looking forward to seeing him and celebratring for a night before he heads on to Ama Dablam with us.
Tomorrow I'll be posting a bit more about our team and our project on Ama Dablam. Until then, we are all happy and healthy here in the Khumbu Valley!
-Adrian Ballinger, Alpenglow Expeditions