Namche Bazaar to Khumjung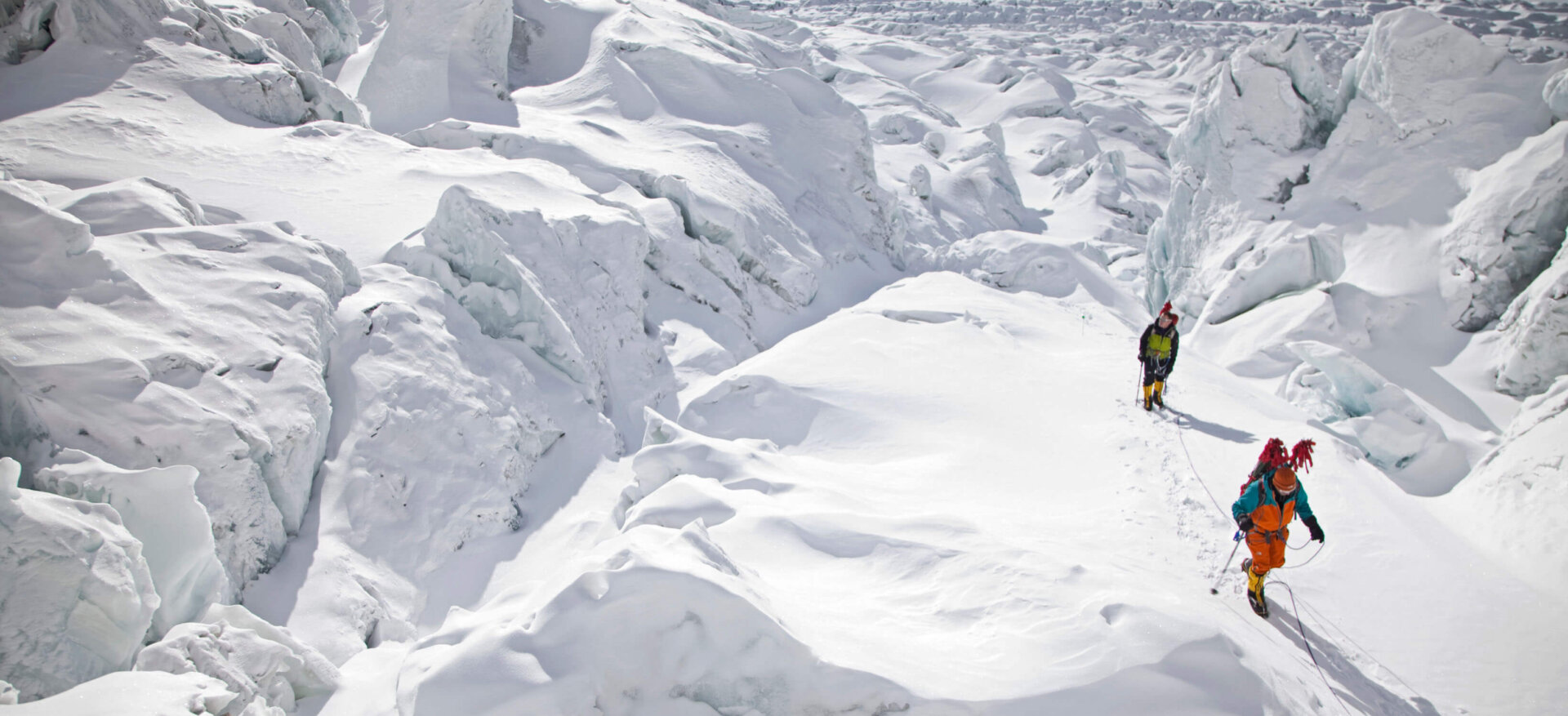 The trekking and climbing teams spent another sunny day in the valley moving from Monjo to Namche Bazaar yesterday. The day started with a lesson in Himalayan geography at the entrance to the Sagamartha National Park where the group gathered around a 3D model of the region and guides Adrian and Brian described some of the trekking and climbing routes from their many expeditions as well as the Ama Dablam trekking and climbing routes for this season. The team enjoyed crossing several of the famed high suspension bridges over the Dudh Khosi river and getting their first glimpses of Lhotse and Everest from a couple of view points. All were welcomed by part of the Sherpa climbing team at the Alpine Lodge which sits at 11,350 feet and enjoyed their first yak steaks for dinner!
Today the group went up to the Sherpa Museum to learn about Sherpa culture and Himalayan climbing history. From the nearby viewpoint, the clear morning skies allowed us excellent views of Everest, Lhotse and Ama Dablam along with Thamsercu and other nearby peaks. The climbers where excited to see the impressive route they will be attempting on their summit day. This afternoon we will be heading up to Khumjung which sits at at 12,000 feet and is the home of Himalayan legend and lead Sherpa Phurba Tashi as well as many other Sherpa from our expedition teams.
Stay tuned for more updates!
Desiree Dubon, Alpenglow Expeditions