Poised at South Col for May 20th Summit Bid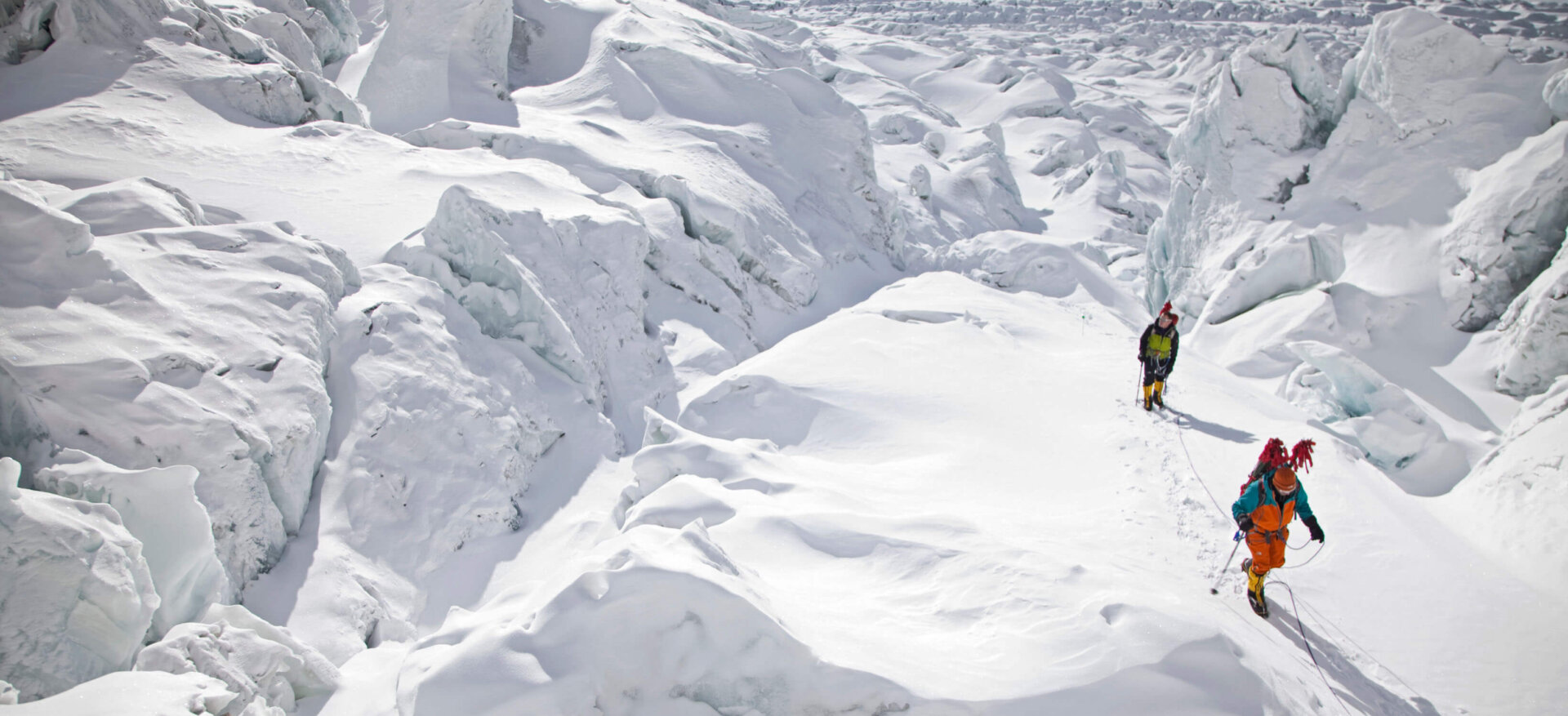 The following blog is courtesy of Billi Bierling, Himalayan Experience:
Everest Crew reaches South Col
"Everyone has arrived here at Camp IV – there is a light wind and it is beautiful," we heard Adrian say over the radio on Thursday afternoon. The same morning at 6am, the Everest team left Camp III to make their way up towards the South Col. Their path took them via the Yellow Band, a rock band that sits between Camp III and IV and requires a little bit of mixed climbing over rock and ice. For the first time during the expedition, the team used supplementary oxygen during the night and will continue to do so until they return from the summit to Camp III. "Everyone is feeling good and we are all psyched to go to the top tomorrow morning," Adrian continued.
While our team was climbing from Camp III to Camp IV this morning, the climbing Sherpas started from Camp II at 2am to beat the group to the South Col to prepare everything for their arrival. "Everything was in place and all we had to do was crawl into our tents and relax," he said.
The team is now resting, boiling water, trying to eat, and breathe supplementary oxygen in preparation for their summit attempt on Friday morning – weather permitting, of course. However, the weather forecast is looking promising and the Himalayan Experience team will be one of a few teams heading for the top of the world tomorrow morning.
As far as the Lhotse crew is concerned – there is good news. Three Himalayan Experience Sherpas and one Sherpa from International Mountain Guides (IMG) reached the top of the 8,511m high peak on Wednesday afternoon. "They summitted at 2.10pm local time, which is more or less 12 hours since they left Camp II this morning," Russell told the Lhotse team. This is great news as it means that the team can now pick their summit date according to the next weather window. "It was important to wait for the Sherpas to fix the rope on the mountain, but now we can look at the weather," he continued.
In the meantime, the Lhotse team at Base Camp will keep their fingers crossed for the Everest climbers who are currently poised at the South Col to reach the top of the world in the next 24 hours.
I will keep you posted.