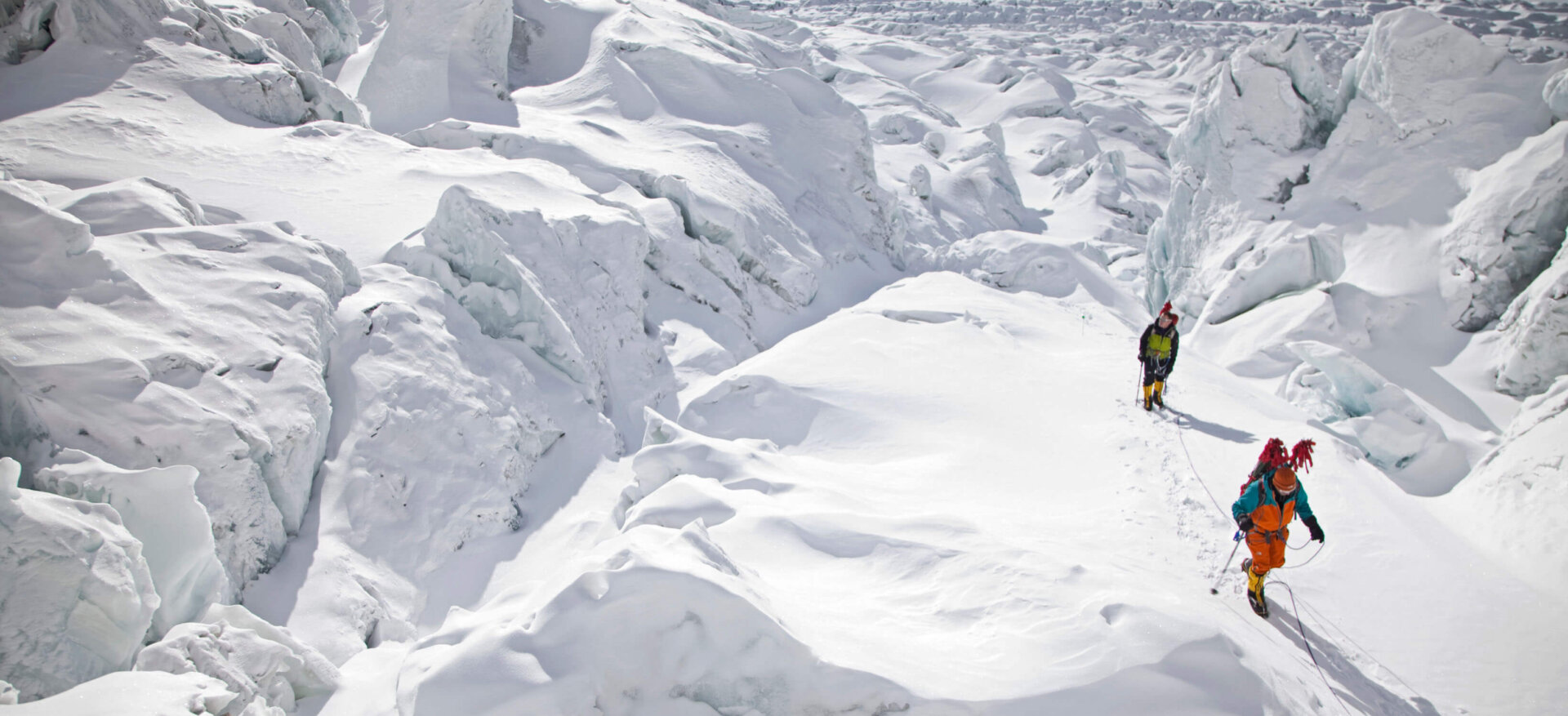 Day 4 of our trek into base camp is always one of my favorites. While the views in the Khumbu Valley are stunning from the first day, Day 4, on the walk from Khumjung to Phortse, is when Ama Dablam finally shows itself. Since Ama sits more or less by itself in the valley, it is especially intimidating and beautiful. Over today and tomorrow we walk all the way around the mountain, from the Southwest side to the North. This means non-stop views of all of its knife-edge ridges and steep faces. And luckily for us, the weather has shifted into a perfect autumn pattern – cool temps, breezy, and very dry. This makes for perfect views and, if it continues, great climbing conditions.
So after our day's walk we are in Phortse, home to most of our sherpa team. We spent the afternoon visiting sherpa families, drinking local nak (female yak) milk, and checking out the newly built and blessed monastery. Tomorrow we plan on walking to Dingboche, a small town which sits at 4,400 meters (14,400 feet). We'll spend two days there, hopefully climbing a non-technical 5,500 meter (18,200 foot) peak while we're there. And then it's on to base camp.
The team is a fun mix so far. There are 8 of us all together, 3 mountain guides from the USA (myself from California, Brian Warren from Wyoming, and Chad Peele from Colorado), and 5 climbers – Alec Turner from Alaska, Andreas Friedrich from Germany, Patric Kjellberg from Sweden, Dan Protz from the USA (living in Switzerland), and Dan Ewen from Kentucky. There is a lot of climbing experience in the team (5 summits of Everest, 7 summits of Ama Dablam, and countless climbs of Denali, Mt. Blanc, the Matterhorn, and much more) and even more life and work experience (for example national team rower, former NHL hockey player, doctor, police detective, airline captain). Meal times have certainly not lacked for interesting stories!
And that team description does not even mention our phenomenal sherpa team, legends here in the Khumbu Valley with more than 40 summits of Everest between the five of them, and countless more on Ama Dablam, Cho Oyu, Manaslu and others.
All of us are excited to be headed to Ama Dablam, with two goals in mind. The first is of course to summit the peak. We have all been training hard for both the aerobic challenge of the mountain as well as the technical difficulties. The second is an effort to clean the mountain, through human waste management, removal of fixed ropes, and improving the upper camps. We'll write more about the project and our goals tomorrow. For now, it's off to Dingboche!
-Adrian Ballinger, Alpenglow Expeditions