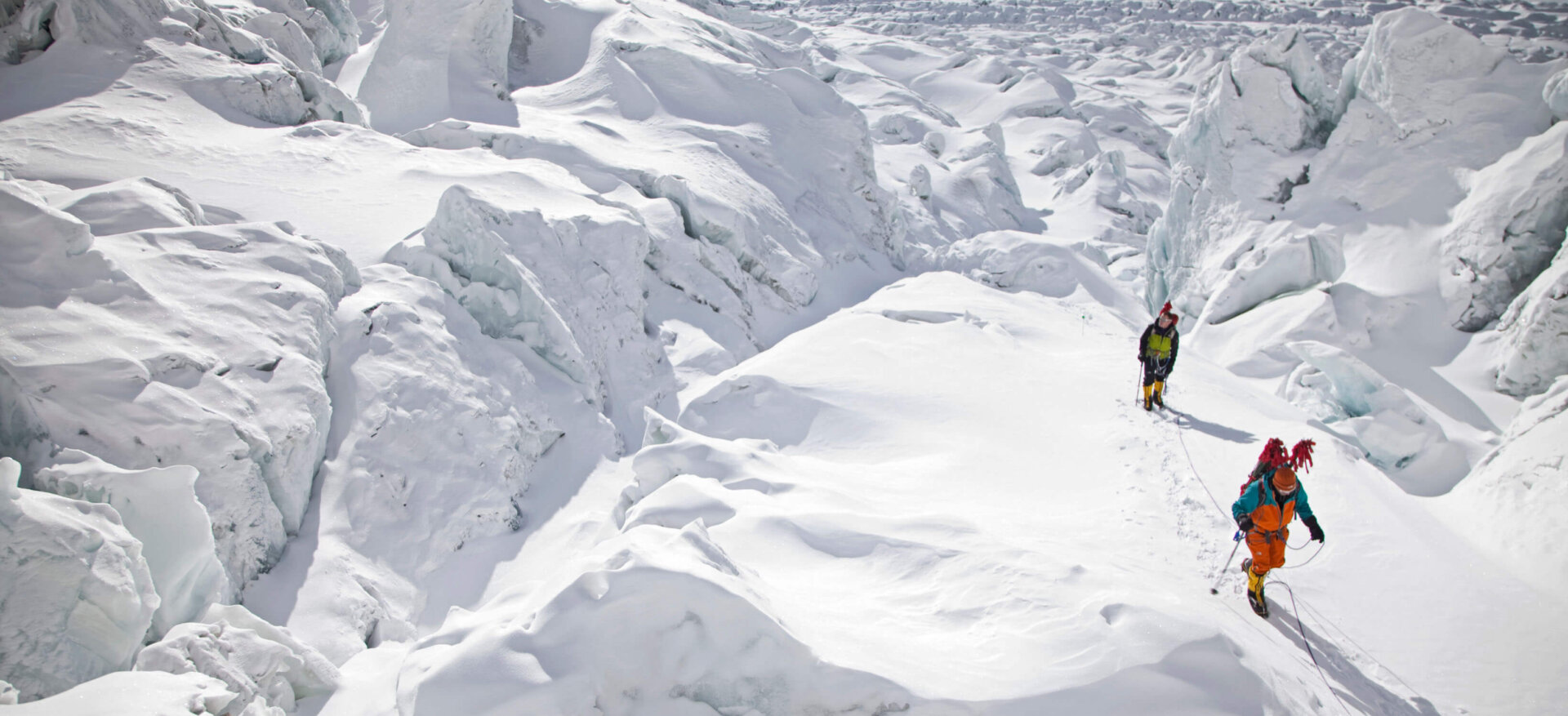 After a week of acclimatizing and exploring Ecuador, our team had a perfect summit day on 18,711 foot Antisana. Regarded as one of the most difficult of Ecuador's glaciated peaks, Antisana sits immediately above Quito. It is a complicated mountain of 4 summits, huge crevassed glaciers, and countless seracs and ice walls. What makes route finding even more difficult is the fact that few teams attempt the mountain each year. Officially it is on private land owned by a single family, and they make it very difficult to attain permits. Thanks to the wizardry of Jaime though, we had one of the first permits offered in 2006.
As we drove in we immediately began to appreciate the uniqueness of the place. By the time we reached basecamp we had seen wild horses, countless rabbits, lamas, and two condors. And we had enjoyed some challenging 4 wheel driving (there is no road to the base of the mountain) in a rain and hail storm. Our supply truck stayed put one mile below camp when it slid off a sidehill in the mud and Jaime's Four-runner had to make multiple attempts at some of the steepest hills. But we made it, and established camp alone at 15,100 feet, just below the morainal ridge that led to the glacier.
Our next two days were spent building skills and preparing for the big summit. The weather cooperated perfectly, changing from thunderstorms on our first afternoon to perfect cloudless sunrises and sunsets and stunning full-moon nights.
And on Friday the 13th at midnight, we left for the summit. The moon was so bright that headlamps were never needed, and since our team had put their time in training over the past months, we moved quickly and efficiently up to, and on, the glacier. Rare for Ecuador, the snow conditions were perfect. Whether on low angle snow slopes or steep two-tool sections around gaping crevasses, the snow held our weight and allowed us to move quickly. By sunrise, at 5:30am, our teams were on or nearing the summit plateau. And an hour later, our entire team (Steve, Craig, Paul, Jaime, and I) were standing on the summit on a perfectly still, cloudless, morning. We spent almost an hour on top taking in the views of every major peak in Ecuador, along with Quito below us, before racing down the peak to pack up base camp and get on the road.
Why the rush? To make it to Pizza Hut in time for a huge lunch and then to the famed hot springs in Papallacta. There is nothing better for tired sore muscles than sitting in natural hot springs in the cloud forest admiring views of Antisana and our summit in the distance!
But today the relaxation is over. We are in the middle of a five hour drive to Chimborazo, the tallest peak in Ecuador at 20,703 feet. If conditions allow we hope to summit on Tuesday, and expect a 12-15 hour round-trip day. Wish us luck and endurance!
-Adrian Ballinger